Birds of Prey Seagull Control are experts in solving extreme problems with roof nesting seagulls in urban environments. Years of observing the behaviour of nesting gulls has given us an in-depth understanding of what is required to eradicate areas from these aggressive infestations of nuisance birds.
Focusing solely on the use of birds of prey our skill levels far exceed that of general pest control companies. We house and train over 80 birds of prey making us genuine experts in flying hawks and falcons, with a clear understanding of what works and, more importantly, what doesn't work. We have developed a proven system of attack that requires timing, access and commitment.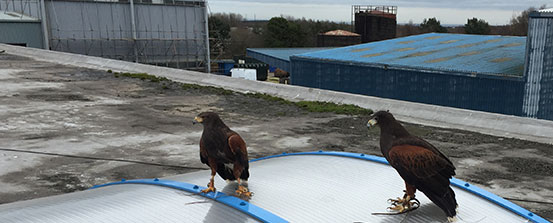 Large Team of Birds
With such a large team of trained birds to call on we can effectively eradicate the most stubborn colonies of seagulls and pride ourselves on dealing with the most difficult situations. Health and safety is obviously of paramount importance, site surveys, method statements, risks assessments and safe operating procedures are always put in place before work can commence. In most cases access on to the roof will be required over prolonged periods, scaffold entry towers and fragile roof walkways to create a safe working environment are often essential.
For more information or to arrange a site survey please call Mark on 01434 689 681 or email mark@falconrydays.com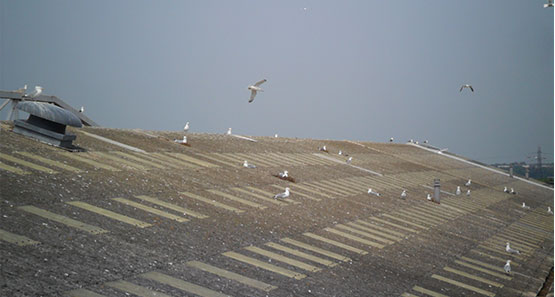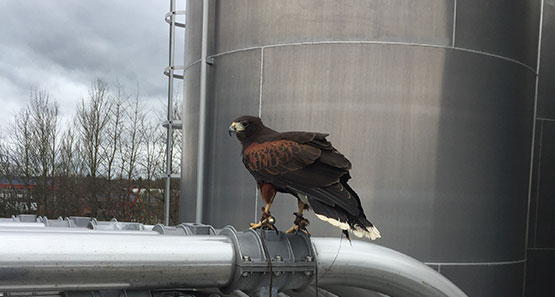 Safety is Paramount
Safe working procedures are vital components to a successful outcome. Method statements and risk assessments are carried out to ensure a safe working environment is created.